All-in-One Camping Box
$49.99
Description
Aviation grade materials
Tie rod design/Effective weight bearing 100 kg
Intelligent water supply system
40L storage space
Dual USB design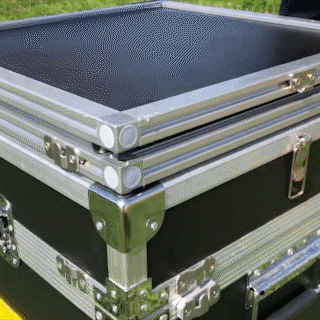 Accompanying trolley small kitchen box, exquisite outdoor cooking experience.
Aviation grade materials
Lightweight and strong aluminum alloy frame, aviation-grade transportation material.
Tie rod design
Pull rod design easy to travel, in many cars can not enter the scenic spots, pull rod type kitchen box allows you to easily reach the destination.
Effective weight bearing 100 kg
Hidden pull rod, more easy to accompany, pull rod and angle wheel effective load bearing 100 jin。
Powerful small box
It only takes 3 minutes to change from a box to a whole meal kitchen mode。
Intelligent water supply system
Make outdoor water use like at home. The opening and closing of the faucet controls the start and stop of the pump, making the universal faucet more convenient.
40L storage space
Not only can hold materials but also a good mood.
Equipped with a kitchen box and a folding table top
The desktop position can be switched arbitrarily, satisfying a family of four traveling.
Dual USB design
USB can charge mobile phones/small appliances,output power 5V2.1A.
Ingenious handmade
Comes with 4 table legs, easy to take and install,Aluminum alloy hydraulic opening and closing wind and oil proof
Even when cutting vegetables, it can be easily taken with water,Faucet opening and closing control water pump start and stop 12V5W.
Dimensions and parameters
Net weight of bare box + desktop: 10kg
Net weight of portable desktop: 2.5kg
Total weight: 15kg