Hammock Swing Chair
$39.90
Description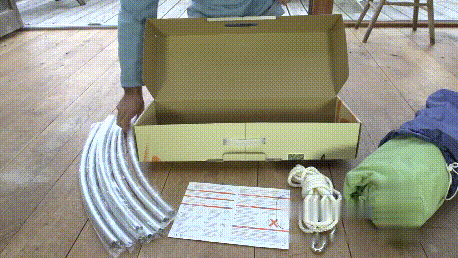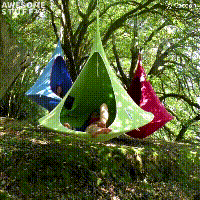 This Hanging Cocoon Private Hammock Makes The Perfect Reading Or Nap Spot
Made from quality materials and packs down easily for family road trips. Take a moment just for you and get your ultimate relaxation on.
Easy to set up and take down Suspends from single suspension point and easy to relocate Hangs from most sturdy trees, posts, swing sets, or ceilings for secure hammock suspension Fold-up design, save package space.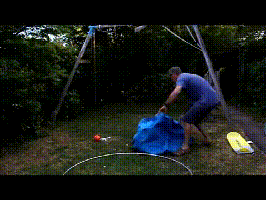 The hanging hammock chair perfect for kid's room, home, bedroom, sunroom, living room Adds charm to a garden, backyard, patio, lawn, and deck.
The hammock is made from polyester and cotton fabric, is water repellent, is treated to be anti-mold and bacteria, and uses a caribiner and nylon rope hanging system. It even has a carrying bag so you can take it with you on all your adventures.
The hanging cocoon personal hammock provides UPF 50+ sun protection, requires around 9 feet of headroom with 7 feet of floor space, can support up to 340 lbs of weight, and comes in a few different colors to choose from.
The hanging cocoon hammock comes in three different sizes, a larger model that can comfortably fit 2 adults, a medium size that can comfortably fit 1 adult along with 1 child, and a smaller version that can comfortably fit 2 children.