Plumet Pocket Wallet
$129.00
Description
Designed with compartments for change, notes and cards, the Plumet pocket wallet can also be worn across the chest like a little bag with its removable strap. Its 3 separate pockets mean it can elegantly adapt to its contents.
DETAILED FEATURES
14 cm x 2.5 cm x 20.5 cm , 150 g
Goyardine Canvas & Chevroches Calfskin
Linen and Cotton Inner Side
Finishing Palladium
Snap button fastening system
zip change pocket with self-blocking zipper, 2 card pockets, 2 separate multi-use compartments
Height of shoulder strap : min. 57 cm max. 57 cm
Made in France
PLUMETPMLTY01CL03P
THE ART OF PACKAGING BY GOYARD
Our products come in a green Goyard gift box or a yellow Goyard cover, ready to be gifted.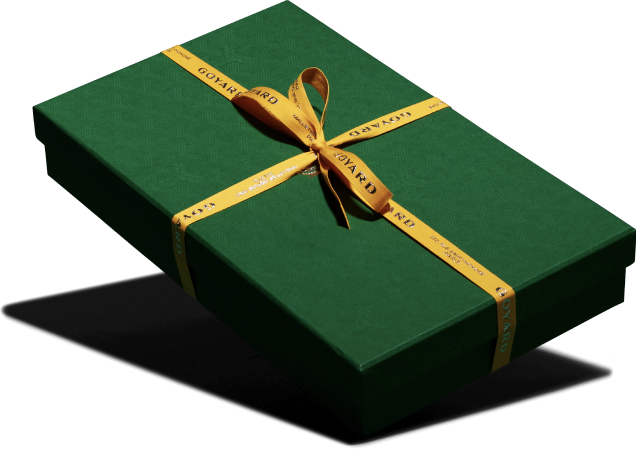 The Plumet pocket wallet is inspired by the pocket in the Saint Louis bag. It is called Plumet after the workers in Paris's ports who drove the rafts to where they were disconnected, on the banks of the River Seine.